Operational Cost Of T5 HO Grow Lights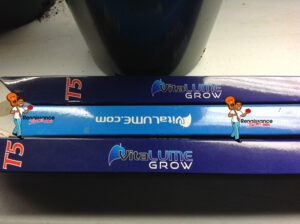 After some years of running a small-scale, indoor micro dwarf tomato operation, I feel like I finally have a handle on the costs of things. In this article we are going to figure out, in layman's terms, estimates of the operational cost of T5 HO grow lights. Just in case you were wondering, HO stands for high output. In the T5 class there are two categories. (1) T5, (2) T5 HO. Both are excellent for indoor growing!
T5 HO are my lights of choice. It's the only light set up that I use because they get the job done from start to finish. Yes, you heard me correctly! From seedlings to harvest the only lights I use are white light, T5 HOs. With that said, the only things I grow indoors are micro dwarf and dwarf tomatoes. Other crop types may require an eventual change of light color.
Tell Me About Cost Please
The monthly operational costs of T5 HO grow lights will depend on what fixtures you are using. I will try to be as accurate as possible. I run 4 lamp and 6 lamp panels. Both types are 4 feet long. My lights stay on in 12 hour increments, meaning twelve on and twelve off. In this example we will work with the 4 lamp panels.  Let's first discuss the different costs involved for each.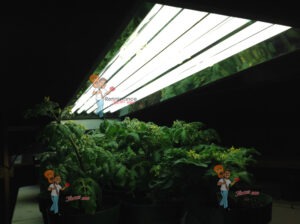 My city charges 10.29 cents per kilowatt hour of usage. So running two 4 foot panels with 4 lamps each and 12 hours per day, cost me around 62 cents per day. This adds up to around $19 per month. That's roughly $226 yearly. I only use my lights from October to the end of March. So about $113 would grow me about 60 plants. How 60?  Thirty to completion and thirty in a second batch, which would eventually be complete outdoor. At this point these would be already blooming and beginning to set fruit. That's tons of satisfaction, food and pleasure! I call it $113 worth of therapy. Here is a useful link where you can work out your estimated electricity usage based on the amount and types of panels you have. The most important thing to know is what your city charges residential homes per kilowatt hour. I believe it can range from 6 cents to 38 cents depending on what State and city you live.
What Do T5 Panels Cost?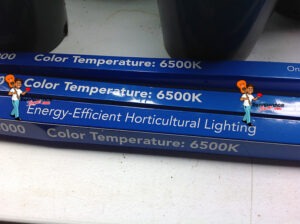 I purchase my panels on eBay, the links above would take you to the exact vendor that I purchase from. 4 foot panels with 4 lamps cost me about $86 each. 4 foot six lamps cost about $112.  If you decide to purchase your lamps on eBay, as opposed to outside sources, you could save yourself a lot of money. My very first lamps and fixture were purchased from an outside source. The very same lamps and fixtures cost me $46 dollars less when I purchased them on eBay. Shipping was free! Lesson learned!
Choosing The Right Panel For You
I am not a panel pro, but I could tell you what I know. A panel is the fixture that holds the lamps/bulbs.  Other than the amount of lamps that they can accommodate, panels can have different features. Some have reflectors so the bulbs could reflect lights back onto the plants. Others have outlets so you could chain link more than one sets of panels, while others have multiple switches, giving us the option of using only  a few bulbs at a time. This is a nice, energy saving feature too!
Consider your options and setup situation before choosing the right lighting for you. Perhaps you would do better with 6 foot panels, or you may only need one 2 foot panel. Maybe you have plans of planting a bigger indoor garden next year, than you do this year. Then a 2 foot panel may not fit into your situation. In such a case, a 4 foot with six lamps and three switches may be best. This way you can only run four lamps this year while your garden is still small. As your garden grows, you can then turn on the additional bulbs.
Quick Note: I can easily fit 12-15 plants in 3/4 gallon containers, under one 4 foot panel. This works excellently whether the panels are 4 or 6 bulbs. I do like 6 bulbs better, though. At an average, 6 light panels cost about $25 dollars more than their counterparts. Also available is the 4 foot 8 lamps panel. I have never used this one because it makes more sense for me to go longer, than it does wide. some things to consider.
Now that you have a better handle on the operational cost of T5 hO grow lights I truly hope that you would give it a try!